Beyond Time and Space, a Legend Rises. Join the Retro Man Universe. Be part of the journey and take part in the Retro Man Do This In Your Style contest 2023. Using your own artistic talents, skill and chosen medium, depict Retro Man in your own style. You can use the images below as reference and inspiration.
How to Enter (all required):
​​​​​​​
✅
Create 1 piece of art depicting Retro Man™ in your style of art.
✅
Post art to Twitter/X or Instagram using

#RetroManDTIYS

and tag

@retro_manni
​​​​​​​
1st prize:

Your art included in the Retro Man™ Comicbooks: Volume 1 collection on Objkt
2nd prize:

Issue no.1 of the Comicbook covers collection, valued at 50xtz.
Submit your artwork using the Google form in the link below. 
*Make sure to read the t&c's below
Retro Man: An old school hero for a new age. Retro Man is an inter-dimensional traveler. He has been tasked by the Galactic Federation to journey to Earth and alter a series of events to avert a global catastrophe set to occur in the year 2030 that will wipe out the human race.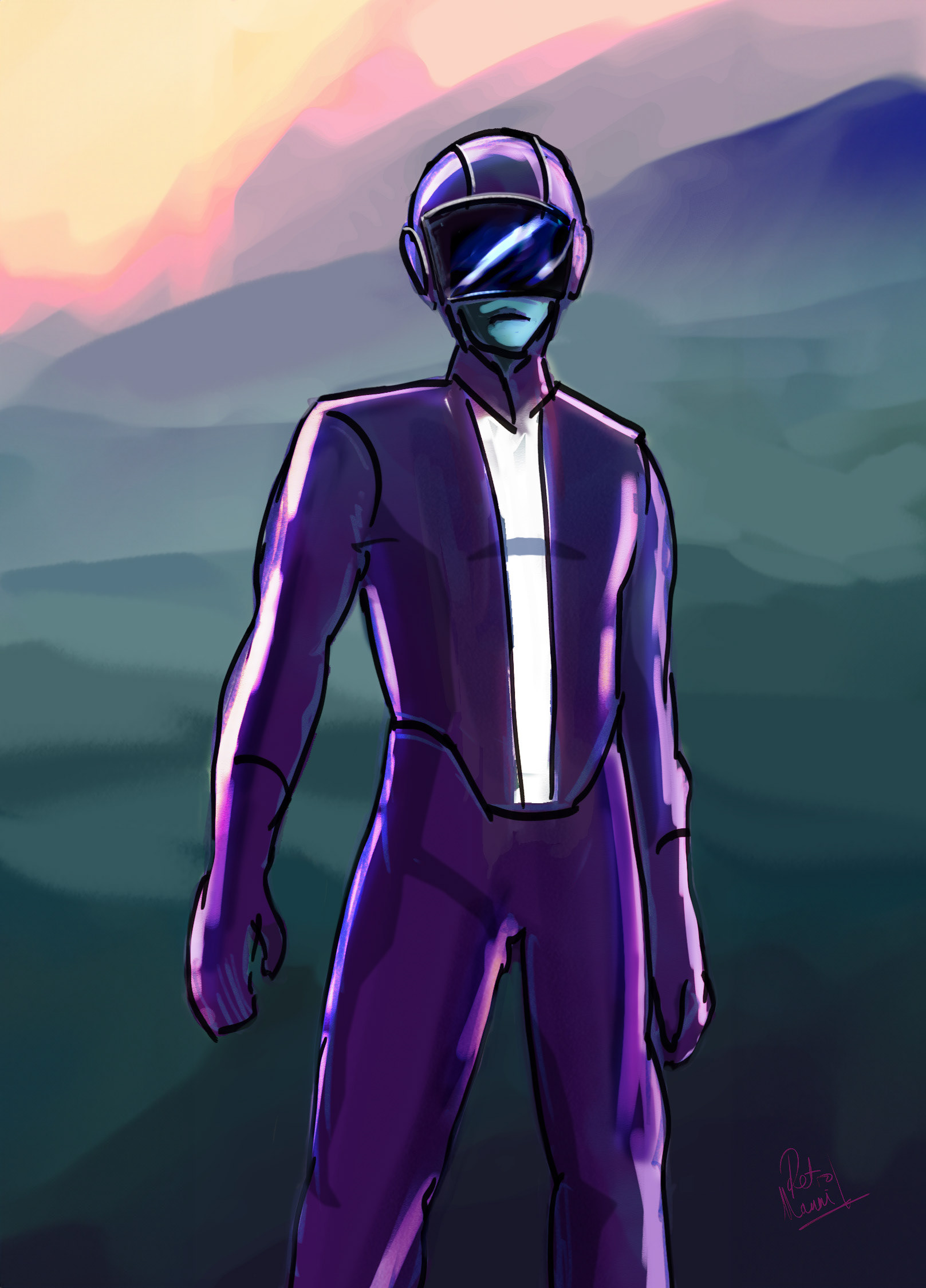 Art Medium: Any - final piece must be submitted as a digital file.
Submission Format: JPEG, GIF, or MP4 (100mb max)
Dimensions: 1800 x 2700px (Portrait) at 150ppi
Judging Criteria:

Entries will be evaluated based on creativity, art quality, and adherence to the character of Retro Man.
Judges:

Retro Manni, along with 2 special guest judges (tbc), will decide the winners.
Announcement Date:

3rd October 2023
Make sure to read and understand the terms and conditions below before participating in the "Retro Man DTIYS Contest 2023."
Welcome to the "Retro Man DTIYS Contest 2023"! Before you participate and showcase your artistic talents, please familiarize yourself with the rules and terms that govern this competition:
Eligibility: Anyone can participate.
Intellectual Property Rights:
The character of Retro Man remains the intellectual property of the artist, Retro Manni. Participants are allowed to use their art creations solely for non-commercial purposes.
Ownership: Retro Manni retains sole ownership of the Retro Man character in all its depictions.
License: Participants have a non-exclusive license to use the Retro Man character in their art strictly for non-commercial purposes.
Judging Criteria: Entries will be evaluated based on creativity, art quality, and adherence to the character of Retro Man.
Disqualification: Participants may be disqualified for the following reasons:
Failure to adhere to all submission rules outlined in the terms & conditions.
Submitting multiple entries from spam or alternate accounts.
Ineligible Content: Submissions without the correct hashtag and properly filled-out entry form.
Plagiarism:

Any form of plagiarism will lead to disqualification.
Host's Rights: Retro Manni reserves the right to disqualify submissions that violate plagiarism laws. Additionally, Retro Manni reserves the right to make amendments to these terms and conditions if necessary.
Participants must create an original artwork featuring the character "Retro Man" in their own unique style. "Retro Man" is an original character and should not be depicted in a way that violates the terms and conditions or any applicable laws.
The challenge is open to artists of all skill levels and backgrounds.
All entries must be submitted through the designated platform or hashtag specified by the challenge host (Instagram and/or Twitter/X and Google forms) to be considered for the contest.
Participants must share their entries on social media with the hashtag provided by the host to promote the challenge and their artwork as well as tag the artist's account.
Only one entry per participant is allowed. In case of multiple entries from the same artist, only the first submission will be considered.
Collaborative artworks are not allowed. Each entry must be the sole work of the submitting artist.
By participating in the DTIYS challenge, artists agree to grant the challenge host (and any associated parties) the right to share, repost, and showcase their artwork on social media or other platforms, with proper credits to the artist.
Artists retain full ownership and copyright of their original artwork. However, depictions of the character "Retro Man" will be subject to the copyright of Retro Manni. Rest assured, the challenge host and any associated parties will not make any claims of ownership over the submitted artworks.
Any artwork that contains offensive, explicit, or inappropriate content will be disqualified from the challenge.
The challenge host reserves the right to disqualify any entry that does not adhere to the rules or terms and conditions.
The challenge host will not be responsible for any technical issues that may prevent artists from submitting their entries or any other unforeseen circumstances.
The challenge is open to participants worldwide, aged 14 and over.
The challenge host reserves the right to extend or modify the challenge, submission deadlines, or any other aspect if deemed necessary.
Liability: Retro Manni is not liable for any losses or damages incurred due to participation in this contest.
Agreement: By entering the Retro Man DTIYS Contest 2023, participants agree to abide by these terms and conditions and accept that their submission is bound by them.
Participants acknowledge and agree to all the above rules and terms upon entering the "Retro Man DTIYS Contest 2023." It is recommended that all participants carefully review these guidelines to ensure compliance and a fair competition.
Sorry. Submissions are now Closed.